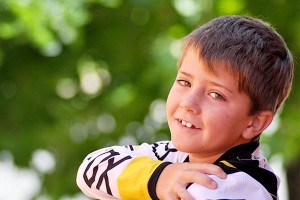 Paediatric physiotherapy assists children and young adults with movement disorders. The therapist conducts a thorough assessment and establishes goals with the child and family so that a treatment plan can be put in place.
This may involve just one or two sessions or a period of weekly visits. A referral is not required, but can be helpful to coordinate therapy. In many cases, a private health insurance and/or Medicare rebate can be available. We are a registered NDIS (National Disability Insurance Scheme) provider.
Sessions can be conducted wherever the child and family feel most comfortable: at our clinic, at their home/kinder/school. Hydrotherapy (water exercise) sessions can also be arranged.
Our therapist can sees children with a wide variety of conditions including:
* Developmental concerns: delayed milestones such as crawling/walking, balance and coordination problems,
* Babies with plagiocephaly (misshapen head) and/or torticollis (neck tightness)
* Complex neurological conditions including cerebral palsy, down's syndrome, muscular dystrophies
* Rehabilitation following an accident including acquired brain injury as well as orthopaedic injuries, post-surgery or rehabilitation during and after cancer.
* Spinal concerns such as scoliosis or poor posture
* Leg and foot posture including in- or out-toeing, knock-knees, toe walking, flat feet
* Other concerns including: chronic fatigue, obesity/activity levels and fitness