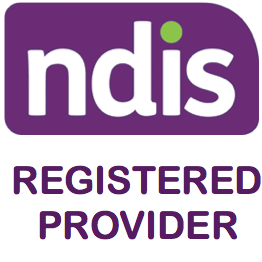 Who we work with:
Physiotherapy assists children and adults with movement disorders. The therapist conducts a thorough assessment and establishes goals with the person, their family/carers so that a treatment plan can be put in place. This may involve just one or two sessions or a period of weekly visits. A referral is not required, but can be helpful to coordinate therapy. We are a registered NDIS (National Disability Insurance Scheme) provider.
Sessions can be conducted wherever the person feels most comfortable: at our clinic, at their home/kinder/school. Hydrotherapy (water exercise) sessions can also be arranged.
Our therapists see children and adults with a wide variety of conditions including:
* Developmental concerns: delayed milestones such as crawling/walking, balance and coordination problems
* Complex neurological conditions including cerebral palsy, Down's syndrome, muscular dystrophies
* Acquired brain injury
* Spinal injury
* Other conditions which have necessitated access to the NDIS.
What we can Provide:
As our Physiotherapists from both Macedon Ranges Children's Therapy and Sports Physio and Active Rehab have worked in this community for many years, they have well established relationships with other health professionals, educators and sporting clubs. Your therapist will utilise this wide knowledge base as they work with you to meet your goals.
NDIS participants will have access to the extensive skills and expertise of the following Physiotherapists who are currently registered NDIS providers. They will be happy to refer you to other NDIS registered Providers in the area that can also assist you to meet your goals. This may be other services and therapists such as Early Childhood Intervention, Speech therapists, Occupational therapists, Podiatrists or Orthotists.
If you would like to discuss your specific needs or eligibility with the NDIS please contact the clinic on 5428 2028 or admin@sportsphysioactiverehab.com
The NDIS can be contacted on 1800 800 110.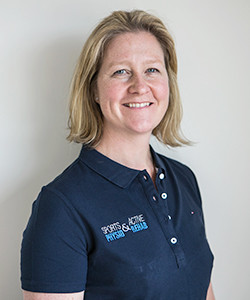 Megan Steers
Physiotherapist/ Pilates Clinician
Sports Physio & Active Rehab
Megan joined SPAR in 2014 working part time and is also a certified Pilates teacher and combines her physiotherapy knowledge with her Pilates programming.
She uses a combination of hands on treatment with exercise to rehabilitate a variety of conditions.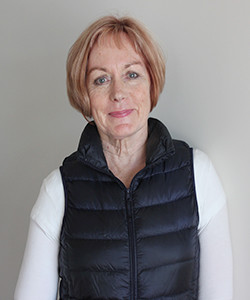 Michele Donegan
Sports Physio & Active Rehab
Michele has over 30 years experience as a physiotherapist and has practiced in the Macedon Ranges community for 20 years, being a sole practitioner at Gisborne Physiotherapy Clinic.
Michele had 8 years experience working at the Victorian Institute of Sport High Performance Centre treating elite level women's gymnastics. Over this time Michele has completed a Masters in Sports Physiotherapy, along with a Graduate Diploma in Rehabilitation Studies and a Graduate Diploma in Health Research Methods. Her special interests are pelvic instability, pregnancy, sports injuries, spinal conditions and musculo skeletal cases, occupational health and rehabilitation.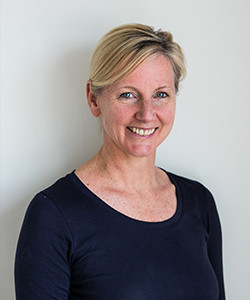 Sue Cautley
Director/Physiotherapist
Sports Physio & Active Rehab
Sue Cautley is an APA Titled International Sports Physiotherapist, gaining her original physiotherapy qualifications in 1988 at Lincoln School of Health Sciences.
After completing her degree and two years at Royal Melbourne Hospital in junior rotations, Sue travelled to London working at the Queen Elizabeth Military Hospital. Here, Sue gained invaluable experience in sports injuries and acupuncture/dry needling. On returning to Australia some two years later, Sue worked in private practice and continued with her sporting focus as physiotherapist for 21 &Under Victorian Netball team. Aligned with this, Sue commenced her sixteen year relationship with the Western Bulldogs Football Club as club physiotherapist. During this time, Sue was exposed to the elite expertise of club surgeons, doctors and fellow physios, working in an environment striving for excellence. Sue completed two post graduate diplomas in sports physiotherapy and was awarded her Sports Physiotherapy title in 1999. She was also presented with a life membership to the Western Bulldogs Football clubs.
In 2005 and 2006, Sue was the physiotherapist for the Australian selected AFL team competing in the International series against Ireland. Sue continued with the Bulldogs until the end of the 2010 season, and then joined the medical team at Essendon Football Club for 18 months.
Sue continues to be passionate about the assessment and management of sporting injuries particularly seeking underlying explanations for the cause of presenting injuries. She is developing a n expanding knowledge in to the use of real time ultrasound to assist her in this quest.
Sue, in conjunction with her English husband, Mark, are the founders of "Sports Physio & Active Rehab" they have two teenage children, Ross and Livi, who are themselves avid sports competitors.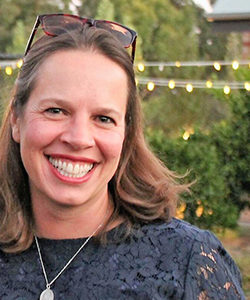 Suzanne Smith
Paediatric Physiotherapist
Sports Physio & Active Rehab
Suzie joined SPAR in November 2017 and has over twenty years experience working with children with disabilities or developmental delay. Suzie has worked in Specialist Schools, Community Health Centres, Public Hospitals and currently with the Victorian Paediatric Rehabilitation Service.
In recent years Suzie has also worked in adult rehabilitation in our local Public Health Services. She values team work and an interdisciplinary approach to therapy. The introduction of the National Disability Service will provide people with enhanced opportunities to participate in their communities, and Suzie is keen to support people to achieve their goals.
Suzie is a member of the Australian Physiotherapy Association, has completed extensive training in Neurodevelopmental Therapy and Aquatic Physiotherapy including the Halliwick Method and Ai Chi. She incorporates current evidence based approaches to her therapy. Suzie has also taught Allied Health Assistants for several years. Another clinical interest is working with people during and after a cancer diagnosis. She is currently completing her Masters in Palliative Care. Suzie enjoys spending time with her husband and three teenage children hiking, swimming and gardening.